We have more to offer.
You can count on Stingray Point Boat Works to keep your boat looking and performing at optimal levels with exceptional services,
top quality boat repair, and preventative annual maintenance. We provide more options and more customized services
for boaters in the area and offer the assurance you want when choosing a reputable and dependable boatyard.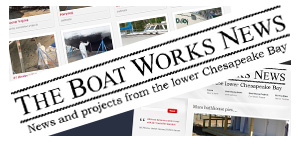 The Boat Works News
Visit the Boat Works News for the latest information from all our boat yards, current and recently completed projects, featured boats as well as special events promotions and weather updates